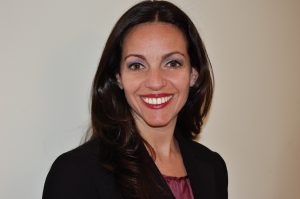 Lisa Navarra is a behavior specialist who began her career in 1996 as a special educator. Soon after, she merged being a special education teacher with becoming a behavior specialist as well as a parent. She has taught and consulted with students from preschool – high school. She has been adjunct professor, provides educational workshops and presentations locally and nationally to school faculty, staff and administration. Lisa has received a proclamation from former NYS Senator Caeser Trunzo for her "foresight and dedication" in the recognition of one of her several funded grants to benefit the lives of children within the school system. Lisa has permanent teaching certifications in Special Education for students birth-21, General Education K-6, Master's in Special Education and a certificate in School District Administration.
Lisa has found her passion in the education of self awareness and effective communication skills as it relates to behavior, motivation and learning. Lisa not only educates about the powerful role and strength all individuals possess, but she educates students, school personnel and families about the importance of making the best possible choices to maximize their potential. Within her passion for change and growth.  She has been hired by The Master Teacher as a reviewer of their educational in service courses. Lisa continues to be SCOPE Education Services annual conference presenter as well as presenting at Long Island's School Safety Conference, and the Mentoring Matters Conference at Long Island University. She also was the Keynote speaker for Developmental Resources Innovative Teaching Strategies and Wired Differently Conference in Las Vegas and has webinars available through Developmental Resources.
As the founder of Child Behavior Consulting, LLC, Lisa looks to empower others through the use of knowledge and highly motivational techniques. She forges ahead with intent to continue making a difference in the lives of children, schools and families. She provides faculty/staff workshops and presentations, support groups for educators, service providers and parents and consulting services. She has been an active senior level certified instructor for Crisis Prevention Institute since 2006 and is an active member on the LI SELF (Social Emotional Literary Forum) executive committee.
Lisa Specializes In:
self regulation primarily in children, with adult support
the skills in "How to Learn" before "What to Learn"
how to identify warning signs
how to proactively de-escalate potential challenging behaviors
how to effectively react when challenged with aggressive behaviors
proactive vs reactive interventions
building deeper connections between children and adults
avoiding the power struggle
ADHD, Oppositional defiance disorder, including other conditions and disabilities
We focus on building the child's skills from the inside out to let the outside in and will learn how to be more proactive and not reactive. We give them this ability by raising self-awareness and learn the impact of their own decisions and behavior. Your children will learn to take control of their own situations as well as learn the skills that it takes to empower themselves.